Chateau Rive Wedding: Melanie + Sky
I'm pretty sure these babes were my giggliest, most giddy bride + groom to date. And I loved it.
Chateau Rive, another favorite venue of mine, was the perfect setting for their wedding. It's elegant, romantic, simple, and surrounded by the gorgeous downtown Spokane (and river). Mel & Sky are both SO FUN and they make each other laugh non-stop. You'll see throughout the photos how much fun they were having. Seriously Mel was laughing almost the whole night.
They did their first look on one of Spokane's famous bridges - so shoutout to all the bridesmaids for making sure bikers and walkers stayed the heck away from the action. They had a large bridal party, a ton of friends, good dancing, great food, lots of love, and put on one heck of a wedding.
Everywhere you looked, something notable was happening. Either Sky was making Mel laugh, guests were dancing, kids were playing (some even found a caterpillar, which they were BEYOND excited about and made me photograph the whole thing), or people were playing games and reminiscing. Tons of people asked vendor details, so make sure to scroll down for those!
Enjoy.
xx
cass
Vendors:
Photographer: Cassie Trottier
Videographer: Miranda Lyn Video - her video is at the bottom of the photos and it's AMAZING. Grab your tissues.
Venue: Chateau Rive at the Flour Mill
Dress: Muse by Berta from The Bridal Shop
Makeup: Lexi Sage
Hairstylist: Erin Brewer
Florals: Amanda Dixon
Dessert: Hello Sugar
Catering: Red Rock Catering
DJ: Ruby Frog DJ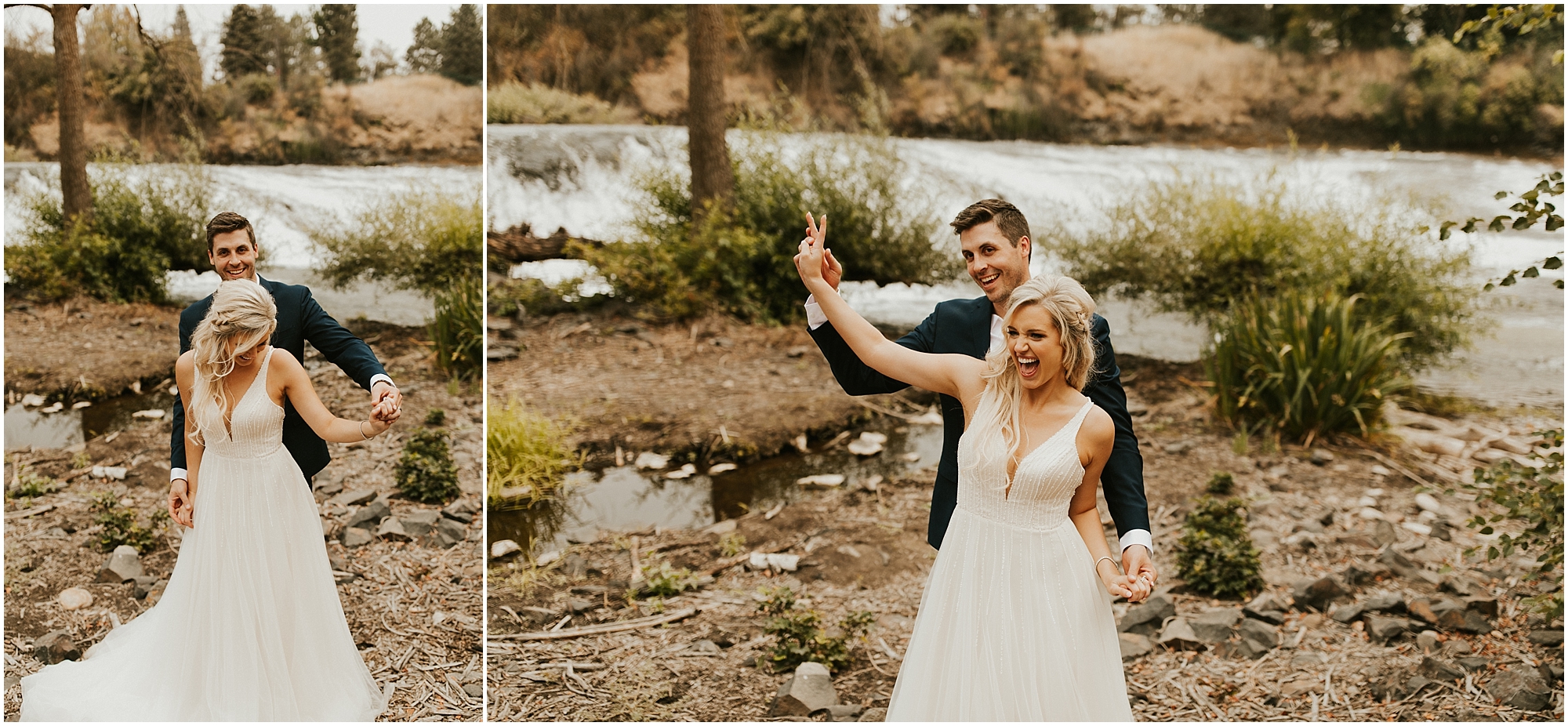 video
Wedding video by Miranda Lyn Video. Definitely one of my all time favorites. The ending…. oh my goodness 🙌🏼